How

to Find a Trustworthy Air Conditioning and Heating Company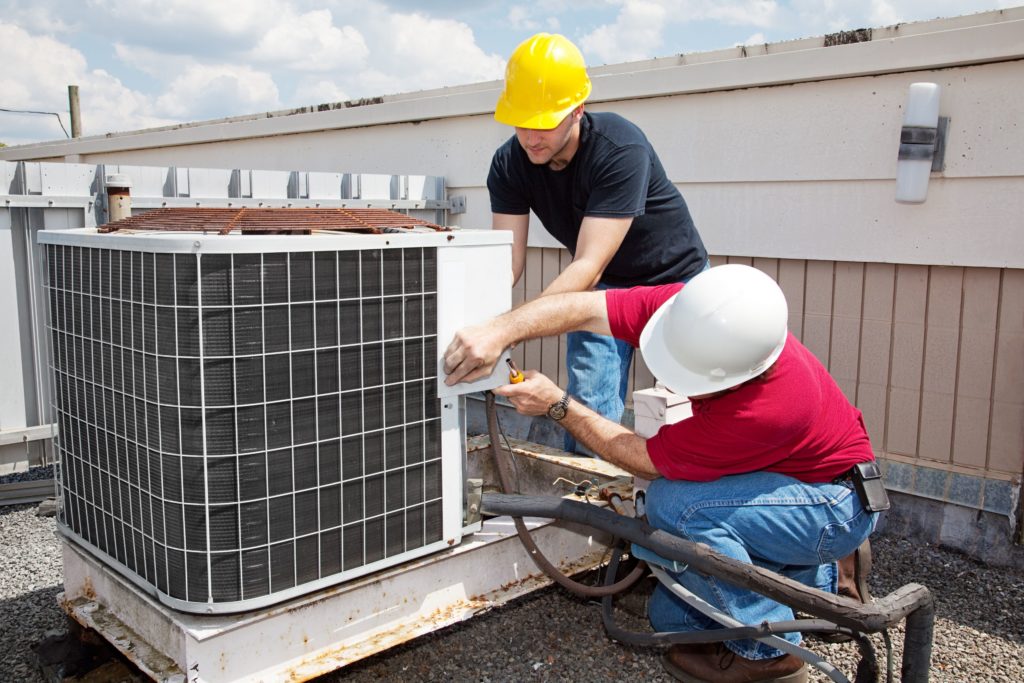 Taking some extra care while determining which air conditioning and heating company is right for your needs can be a great way to ensure you will get the best service. Everyone wants to seek out the most highly qualified AC repair contractors who have a reputation in your area for being trustworthy and customer friendly. An air conditioning contractor will be performing maintenance on one of the most expensive appliances in your entire home, so it's a good idea to be absolutely sure that they can be trusted to do a good quality job.
Another factor you should take into consideration when searching for an air-conditioning and heating company is whether or not they have a reputation for overcharging their clientele for unnecessary services, parts, or entirely new air conditioning units. Occasionally an air conditioning contractor with questionable intentions will attempt to over-sell their products if they're getting paid any kind of product commission. Being sold extra parts can mean more labor costs that are not necessary. It is one thing for an air conditioning and heating company to attempt to convince you to upgrade your air conditioning unit to a newer and more energy efficient model, but buying a model that has more BTUs than your home or business needs can be a very costly mistake. Since air conditioners remove humidity from the air as they cool the temperature indoors, it's important to have a properly sized unit for your needs with the appropriate BTU level. If a BTU level is too high for the space it is intended to cool, the rooms will cool down too rapidly and the unit will shut off before the air conditioner has been given the appropriate amount of time to remove the humidity in the space. The result is a room that will either be too cold or humid to be comfortable. Many uninformed consumers believe that bigger is better with most products so it's the same when buying a new air conditioner, but it is just not the case when it comes to BTU power on air-conditioning units.
A good way of figuring out which AC repair companies are the most trustworthy is simply by doing a search online for reviews of local companies. A reliable air conditioning contractor that has been in business for several years will have had the time to build up enough clientele to discuss their worthiness on service review websites. The more positive reviews an air conditioning and heating company gets online, the more likely it is that you will get similar satisfactory service from them. Another way to determine which company to use for your air conditioning needs is to ask friends or family for recommendations. If you call an AC contractor directly, ask a few questions about how long they have been in business, if their employees are paid on commission, if their employees all have clean criminal background checks, and if they are bonded and insured. In addition to these questions, ask for a few references from their past clients. A trustworthy company will be willing to give you a few.